Delta Control System
Main Equipment
Field Equipment
Construction Photo
All Delta snowmaking systems utilize Delta's Snoforce™ snowmaking management software. Developed by Delta specifically for snowmaking applications, Snoforce™ provides real-time data displays, data storage, and remote control for pumps and compressors. Daily and on demand reports, provide management with system performance and cost related information.
Integral Snoforce™, a software PLC module that runs within the main body of CPU which will provides individual nozzle pressure calculations based on weather conditions, desire snow quality, system water pressure, temperature etc. The result is uniform, cost effective snowmaking, system wide.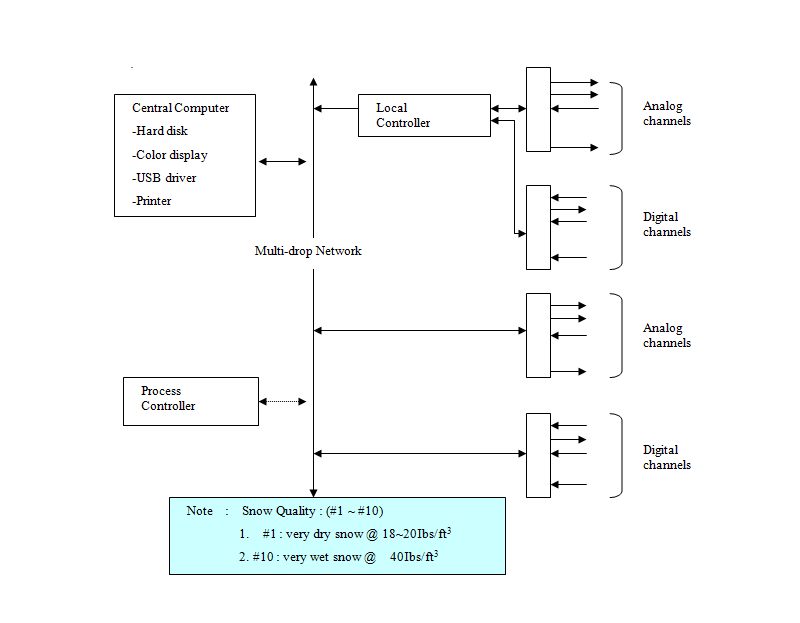 The CPU in host PC interface with Master & Local Controller and master controller control on-off, flow, pressure, temperature etc. for all machinery in the MCB automatically and interface with weather station & local controller. Local controller set in each auto hydrant module and control actuator of auto air/water valves, pressure and flow.